Wide Format Digital Printing
---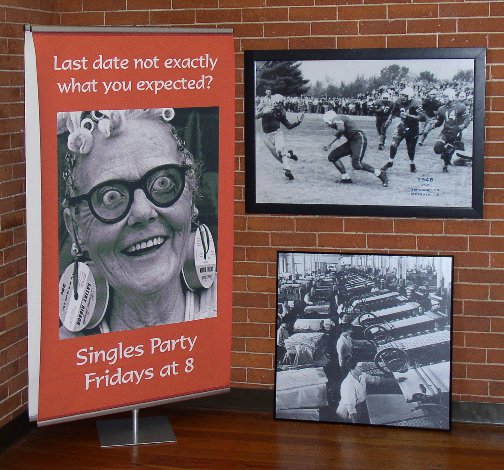 Our photographic quality digital printing equipment produces some of the most eye catching signs and displays around.
Whether you are looking for a store or trade show display, signage, banners, framed prints or a unique wall mural for your lobby, we have the right solution and materials for you.
By using a six color printing process instead of the usual four color process, we are able to achieve a wider range of colors and flesh tones that are simply amazing. We are able to print in widths up to 52" wide on photo paper, artist canvas, banners, cotton fabric, posterboard and plastic. Finishing options include lamination,mounting, framing, hemming and grommets.
We can work from your digital files or actual photos, without altering them. Your originals are returned with your order. Since all work is performed by us in-house, we have better control over quality and delivery schedules.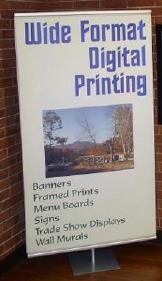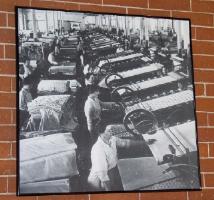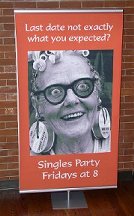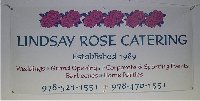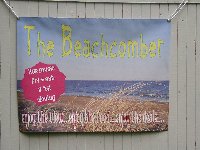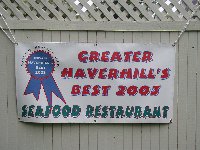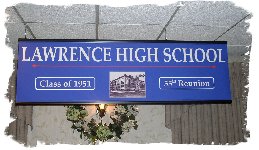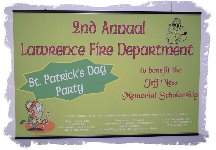 click the above images for a larger view
Our digital prints can be sized for use with your current trade show booth or you may purchase a wide variety of trade show displays, frames and mounting systems directly from us for a turn-key purchase.
Although our digital prints are ideally suited for indoor use, short term banners (up to one year) may be used outdoors, making digital print banners an ideal choice for restaurants and businesses hosting a special event.
---
Return to Main Menu
How to contact MEMCO

Send us email at info@memco.net
---
MEMCO Merrimack Engraving & Marking Co
Methuen, MA
(978) 683-5335